Northern Thailand
7 Days / 6 Nights Program to Northern Thailand, with private sightseeing to the principle sites of Chiangrai & Chiangmai, which includes Golden Triangle, Private Boat Trip around the Golden Triangle, Mae Sai (Northern most town in Thailand), Tachilek (small Burmese town – subject to border being open), Doi Tung Mountain, King's Mother Royal Palace, Wat Rong Khun (the White Temple), Elephant Day Safari & Hill Tribe Village, Special Merit Making Ceremony, Doi Suthep Temple, City Sights & Local Handicraft Village.
DAY 1 Golden Triangle

After meeting you at CHIANGRAI AIRPORT (We suggest flight arrival before Midday), your Guide will give you an introduction to Thailand and your Program, we then will take a look around Chiangrai City, have some lunch then drive North to Chiangsan to visit the Ruins & Temples of this ancient City. From here we take a short boat trip on the Mae Khong River, around the Golden Triangle, before we drive back to Chiangrai and transferring to Your Chiangrai Hotel, where your reservation is for the next 2 Nights and includes Breakfast.

DAY 2 Mae Sai, Doi Tung & Hall of Opium

Today we travel to the Northern most town in Thailand - Mae Sai on the Burma (Myanmar) Border, where we have the opportunity to cross over and take a short "Samlor" ride around the small Burmese town of Tachilek. After lunch, we continue to Doi Tung, famous for it's mountain Temple with spectacular views, and take a look around the King's Mothers Home and the beautiful gardens of this Royal Palace. We can also call in to see the unique Hall of Opium before returning to the Hotel.

DAY 3 Wat Rong Kun & to Chiangmai

After Breakfast & Checkout, we drive South through the mountain to Chiangmai, stopping a various different Ethnic Hill Tribe Villages & other points of interest en route, including visit to Wat Rong Khun (the white temple) which is designed and built by a Thai Famous Artist (Specific routing and interests can be discussed with your guide, once you are here.) We should arrive in Chiangmai in the late afternoon and here we transfer to Your Chiangmai Hotel, where your reservation is for the next 4 Nights and includes Breakfast.

DAY 4 Special Merit Making Ceremony, Doi Suthep Temple & City Sights

This morning we leave the Resort early (around 06.00am) to arrive early at the foot of Doi Suthep, where we can take part in a local make merit ceremony by giving Alms (some food & drink, etc.) to the local Monks from Wat Sri Soda. This is an amazing and moving site with usually hundreds of Saffron Robed Monks walking out of the Temple. After this we continue with a drive up to Wat Phra That Doi Suthep, the most venerated Temple in Chiangmai, situated on the hill-side some 3000 ft. above the City in the Doi Pui National Park. On the way up the mountain we stop for a short coffee break before visiting The Temple itself (before all the crowds arrive !!). Here we can climb the 306 stairs, to reach the Temple which encloses a large traditional, "Lanna" style Chedi covered with gold plates (A small mountain Tram is also available if the stairs are too much effort !!) From the Temple Grounds there are also panoramic views over Chiangmai and the surrounding area.

On our descent we can spend the rest of the day in and around Chiangmai City, visiting some of the Principle Temples inside Chiangmai old moated City, such as - Wat Phra Singh, Chiangmai City's most important Temple. Constructed in the 14th Century, of particular interests here are some well-preserved murals. Wat Chedi Luang, once home to the Emerald Buddha (Now in the Grand Place in Bangkok) built over 600 years ago, is dominated by it's massive Chedi, which was partially destroyed by an earthquake in the mid 1500's. and Wat Chiang Man, the City's oldest Temple. Wat Suan Dok, best known for its large number of pagodas in which the ashes of the Chiang Mai Royal Family are enshrined.

DAY 5 Elephant Owner for a Day & Hill Tribe Village

This morning around 07.30am, we drive by Private Air-conditioned vehicle, to Patara Elephant Farm, in the Hang Dong Valley on the outskirts of Chiangmai. On arrival at the Site, you will be greeted by your Host, discuss your program, and get changed to a more comfortable Local "Elephant" Outfit.

We then start our "Elephant Owner for a Day" Training Session, which includes: Learn about elephant farm management and our breeding program, Train to approach and be near elephant. Learn to observe elephant temperament, Introduction to our elephants. Morning feed, Daily health care for elephant, Learn about elephant skin care and bathing your elephant, Showing different techniques for the mahout to get on & off the elephant neck and spoken commands for elephant.

You then lead your Elephant into the Water for a refreshing dip, before having a very local picnic lunch at the waterfall. After lunch, we walk with the Elephant through the Fields & Forest to the Elephant Nursery Center, where you have an opportunity to see & play with the "young" Elephants. On completion, we say farewell to your elephants, then meet up with our Vehicle.

On our way back to the Chiangmai, we can stop in to visit the "Thung Luang Hill Tribe Village". This village forms the Ethno-Eco agricultural Livelihood Conservation Group, which is combined of various ethnic Hill Tribes, including the Padong "long-necked" tribe, Karen, Lahu, Palong, Yao & H'mong Hill Tribes that has been established up in a natural environment and will give you a good insight into the different Hill Tribes traditional Culture and way of life.

DAY 6 Local Handicraft Village

Today we visit some of the various Traditional Local Handicrafts & Craft villages that Chiangmai is renowned for. Specific interests and details can be discussed with your Guides, but could include Silk Weaving; Teak-wood carving; Silver working; Laquerware production; Ceramics and a village community producing Sa-paper (to your interest, as time and energy permits!) before returning to the Hotel.

DAY 7 Departure

Today is at your leisure until we transfer you to CHIANGMAI AIRPORT, for your onward flight.
This would include:
Private Transfers, Touring, Transportation, Entrance Fees, etc. with Qualified, English-speaking Guide & Road Transportation by private air-conditioned vehicle in Northern Thailand on DAY 1-7
Lunch taken at Local Restaurants on DAY 1-6
2 Nights including Breakfast at Your Chiangrai Hotel on DAY 1-3
4 Nights including Breakfast at Your Chiangmai Hotel on DAY 3-7
Bottled Water, Soft Drinks & Cool Towels in Vehicle
P.A. Insurance (Local Cover) while on Tour
Principal Exclusions
Air Tickets & Airport Taxes
Hotel "Extra" Accounts, Late Check-out Arrangements, etc.
Gratuities (Guides, Drivers, Porters, etc.)
Other Meals Items & Services not indicated in the program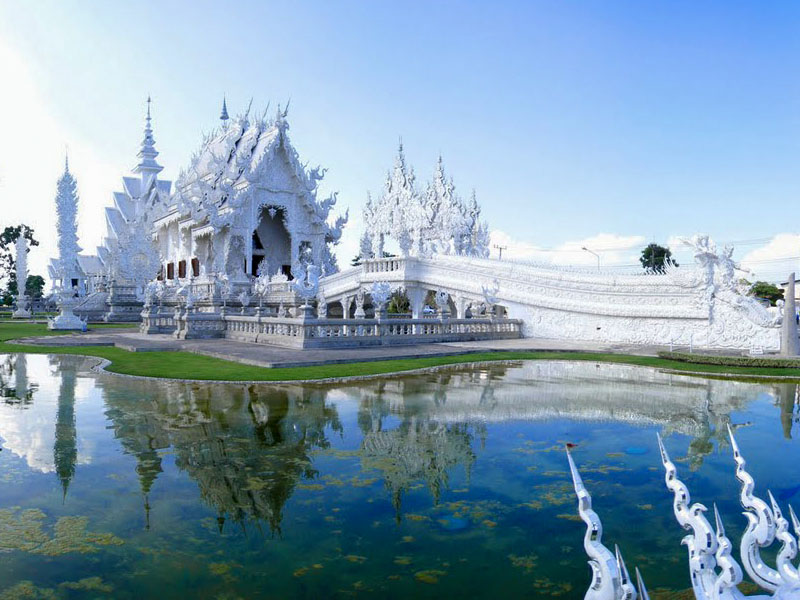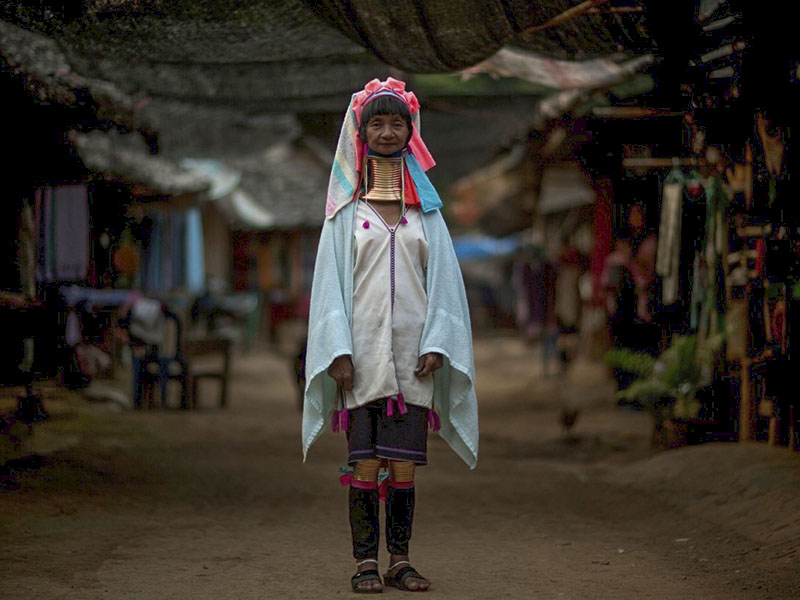 This is the EXAMPLE of the type of Private Program that we can offer – While this can be booked directly as it is, it could also be used as Guideline to help you prepare an individual Program that we can arrange and finalize for you.

Please remember, the very nature of these private trips makes them quite flexible and wherever possible we do try to cater directly to your interests.

Specific costs will vary dependent on Dates of Travel, International Arrival & Departure Flight Times, Number of Clients in the Party, Availability of Hotel Accommodation & Room Category, etc.